More pics.
ALSO: attatched is Pinka's Life story: =o
[The ending is VITAL for the book that we [MAY] Start, starring Pink, Sam and Kim [AND Sek!!]
Pinka at 3 and a half years old: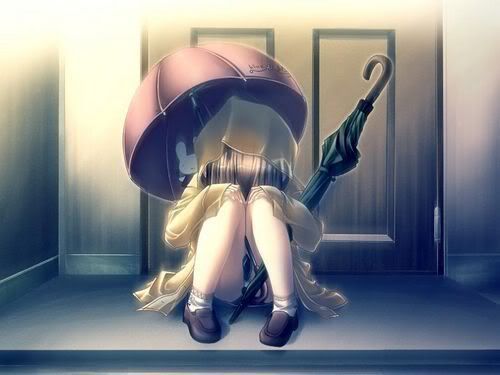 She was a cute child at three, and enjoyed staring at the rain. She went outside whenver it was raining because most of the time she was upset. She had a god-mother, which she always believed was her real mother. Her real mother and father would abuse her so most of the time she was outside, crying. The thing is, her Godmother was dead. But she was blessed when her godmother died, as her godmother shared half of her power with Pinka.
Because Pinka was only three years old then, and only had a small power, as she had much to learn. As most magical people do when young, the first power they can use is the ability to be able to see dead half/whole magical people So Pinka saw her Godmother every day, but her mother and father didn't.
Pinka had one sister [By here, your probally thinking: WTF! LMFAO! Sod is Pinka's daughter!!! well, Sod never grew up thinking that she was abused, and she is like a daughter to Pinka. Though Pinka is ACTUALLY her sister! O=], called Sod. Sod was a cutie, but also got abused. Sod liked the rain too, and sat on Pinka's lap whenever she got scared. So Sod was alittle magical. [You'll see Sod alittle in the book]
[Sod at two.]
Sod was unusal. Pink hair Like Pinka, Pink eyes like her Godmother, Pinka had pink eyes too, but longer hair with some hints of Blonde. You are wondering: How did the Godmother die? Well.. the father killed her, and got away with the murder. The father was jealous and horrible because the Godmother was so kind to Pinka and Sod that she got killed by the father.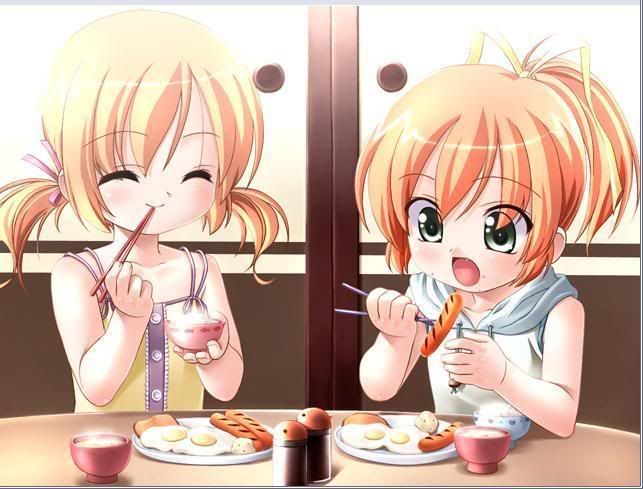 Pinka is 4 and a half, Sod just turned three.
They often ran away from home, and stole some money because they starved. Then they got awful punishments like eating raw sausages untill they puked and then to eat their puke. When they went to school they had to walk 40 miles there and back. And if they were not at home by 20 minutes they got slapped 5 times around the face and could not have dinner for two days.
Sod at 5 years old.
As you can see, Sod is in the background of my house. Your thinking: What the hell!!! 7 year old has a house!! Well, it was a old abandoned house in a O.K shape.
Well, it isn't our house! Luckily it's five minutes away from school but a long way away from my parents about one and a half hours away. And they would NEVER look here. They haven't reported us lost either.
This is the bedroom
[Ignore the maid. LOL]
All the rooms are like this,
Rooms:
Bedroom
Smaller hall-wall
Dinner room
T.v room.
Bathroom
By now, I know this is a jump, Sod is 7 and I am ten. It's hard to cope, and Sod has nightmares that our parents will come and kidnapp her. She adores the Godmother, though. As we take after her beauty. You want to see a picture of her. I think I have one somewhere.
Her original hair colour is pink though!
We take after her, Sod has alittle Magic aswell. Enough to conjour up my Godmother.
Sod is now eight years old, and I'm 11. It's our first proper three weeks in school. I have a small job in the high-street by my tiny village as the hair-dressing sweeper. Altough, I pick up some of the cuts and snips and dye! It's ten pound every saturday, and I save up, and do a big 40pound shop. It's hard to cope, but we do. As long as we stick together.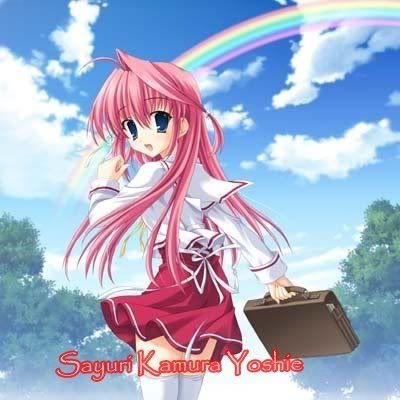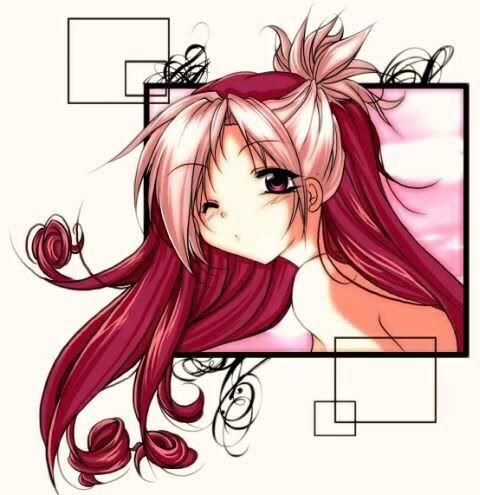 Sod is 11 now [BIG jump] And we are still coping abit. Though she moans alot more now. "I need clothes" Or, "I need my OWN laptop" Well sorry we have to cope on chicken nuggets and chips and I now get 15 pound per staurday. On sunday we have a cheap but incredibley tasty roast for £5.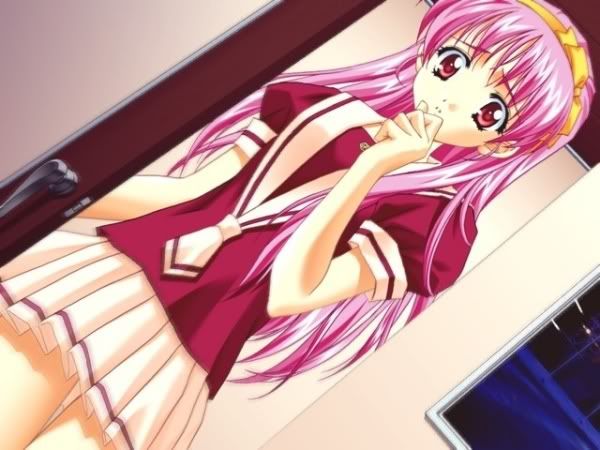 She has made a few friends at school, but she has not made a best friend. She goes to other peoples houses sometimes to eat, which helps me a TON.
I've matured alot now.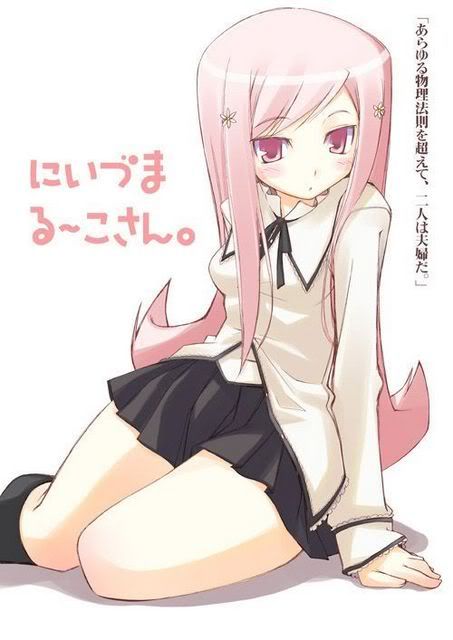 There are a few guys in secondary school that think I'm hott but there is only one cute guy I like.. A guy named Jay..
He never notices me though. He is 14, a month older then me.
Check this out! This is his brother.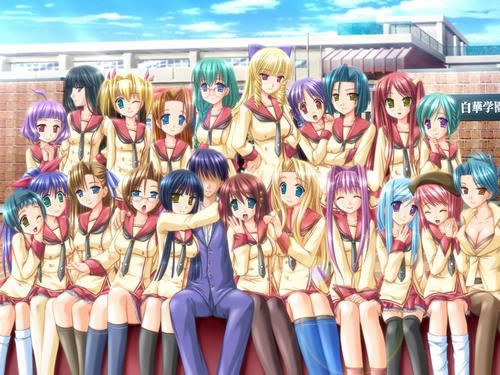 Oh, how I wish I was older! The only way he notices me is when I sing, in singing classes. I don't bother guitar lessons, I only do Singing lessons because I think I have a great voice. But I could never become famous. I could only be a sweeper the rest of my life..
Sod is now 15, and i'm 18.
[Sod]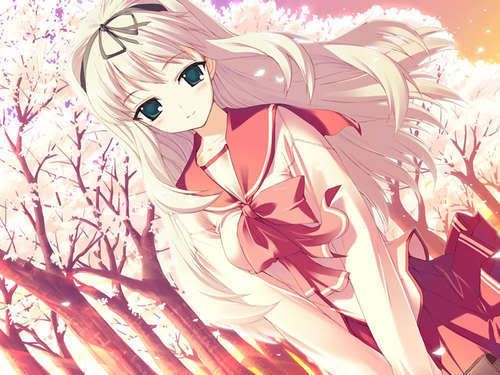 [Me! Imagine Pink eyes]
I'm heading off to college! Jay is like my best friend. I met a nice girl named Kimiko, Samantha and Sekura. They are all going to the same college as me! I can't Wait! There will be proms and hangouts and classes together and i'm even looking forward to the... Homework!
There will be more Jay.. I think he likes me, but eh. Sod is doing well, I gave her her own credit card. She'll have to do her own shopping and looking after, but My college is further away. with my savings, I'm selling the old house and making Sod move literally 10 minutes away from College so I can still see her and stuff. She buys clothes.
I forgot to tell you! Kim and I made up this band, called the rockin pearls...
No, Pinka! It's just a small band with a microphone, guitar and more microphones. Pffft!! It's not like we are going to become famous or anything..
Seeya later!!
--- Pinka X